Introduction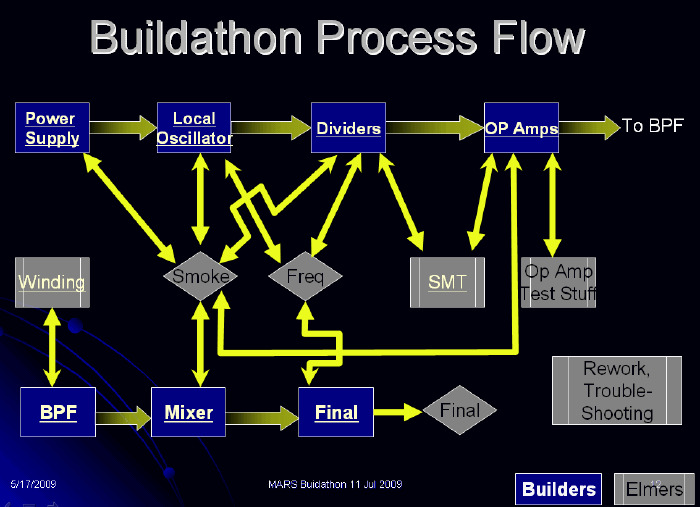 The Buildathon is an ambitious undertaking and will require the utmost in organization, preparation, and skill from those who staff the Elmer stations. This page provides instructions to help you, the Elmer get ready for the event.
The Stations
Each station is briefly described below. Click on the station heading to link to a more detailed description with the list of tools, instruments, and materials required for the station, a set of Elmer instructions that detail the process for the station, and details on any test measurements that are to be taken.
Two of the above stations (SMT and Inductors are likely to become bottlenecks, due to the time it takes to perform those tasks. If we have a sizeable number of builders (and MARS does, at 18 builders!), we need to set up two SMT stations and enable the inductor station to handle three to four "winders" simultaneously. The winding and tinning of the inductors are asynchronous tasks which can be done at any point in the build up to the BPF stage. This will allow us to divert backed up SMT traffic to the inductor station and keep the builders occupied with productive work.